Previous events
SPAGHETTI MONETTI & THE SAUCE, TEAR THE ROOF OFF THE SUCKA' 5-7:30PM THEO-WIRTH TRAILHEAD MILL VALLEY MARKET, AWESOME VENUE
Mikkel's long 9 1/2 year Thursday Evening Happy Hour acoustic songwriter series, bringing in the best of the best regional acts. My pleasure to once again, play it, and share the stage with the washboard man, Mikkel.
Join us at The Boom Island Brewery 6-8pm, Live Music!!!
MAUDLIN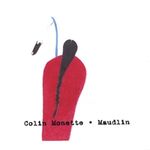 COLIN MONETTE IS A WICKED ALL AROUND ELECTRIC GUITAR PLAYER, THOUGH HE PLAYS MANY STYLES, HE HAS HIS OWN THING GOING, BUT REALLY HE TAKES IT ALL BACK TO THE BLUES. COLIN HAS BEEN ON SEVERAL RECORDING SESSIONS, AND HAS BEEN FEATURED AS A SOLOIST & ACCOMPANIST WITH JAZZ SINGERS, TO ADDING HIS MUSICAL HIGH ART TO FOLK SINGER SONGWRITERS, POP, ROCK, FUNK, SOUL, R&B, JAZZ, BLUES, LATINO, GOSPEL, COUNTRY, AMERICANA, ELECTRIC BLUES FUSION, AND EVEN FRENCH-ARABIC RAI MUSIC.  HIS GUITAR PLAYING IS THOUGHTFUL AND INTELLECTUAL. COLIN HOLDS A MUSIC DEGREE FROM THE FORMER MCNALLY SMITH COLLEGE OF MUSIC IN ST. PAUL, MN.  BEING A GUITAR TEACHER FOR MORE THAN 10 YEARS, HE HAS POSITIVELY INFLUENCED EVERY ONE WHO HEARS HIS MUSIC. AS A SINGER/SONGWRITER PERFORMER IN MINNEAPOLIS, MN HE HAS BEEN WORKING AS A MUSICIAN WHO DOES WHAT HE LOVES MOST WITHOUT ANY STIPULATION THE ENTIRE TIME.  COLIN HAS BEEN A WEAVE IN THE FABRIC OF TWIN CITIES MUSIC FOR SEVERAL YEARS AND COUNTING.  HIS MAIN LIVE BAND, SPAGHETTI MONETTI & THE SAUCE, HAVE BEEN LIGHTING UP LITTLE GET TOGETHERS FOR 5 YEARS TO GREAT RESPONSE.